Originally announced (aeons ago) here. Not much to say but enjoy!
(Reminder here that this strip wasn't released freely online, so if you like Hana no Android Gakuen I encourage you to support the authors by buying a volume (paper book and e-book). These are of course in Japanese, and no official English translations exist to the best of my knowledge. As long as this persists I will for my part commit to eventually translating everything in the first volume release – unless a much faster-working translation group picks it up or I get shut down by the creators for releasing non-free strips.)
Look for previously released translations in the category archives.
Hit the jump for the released strips. Like all Japanese manga, this should be read right to left, top to bottom.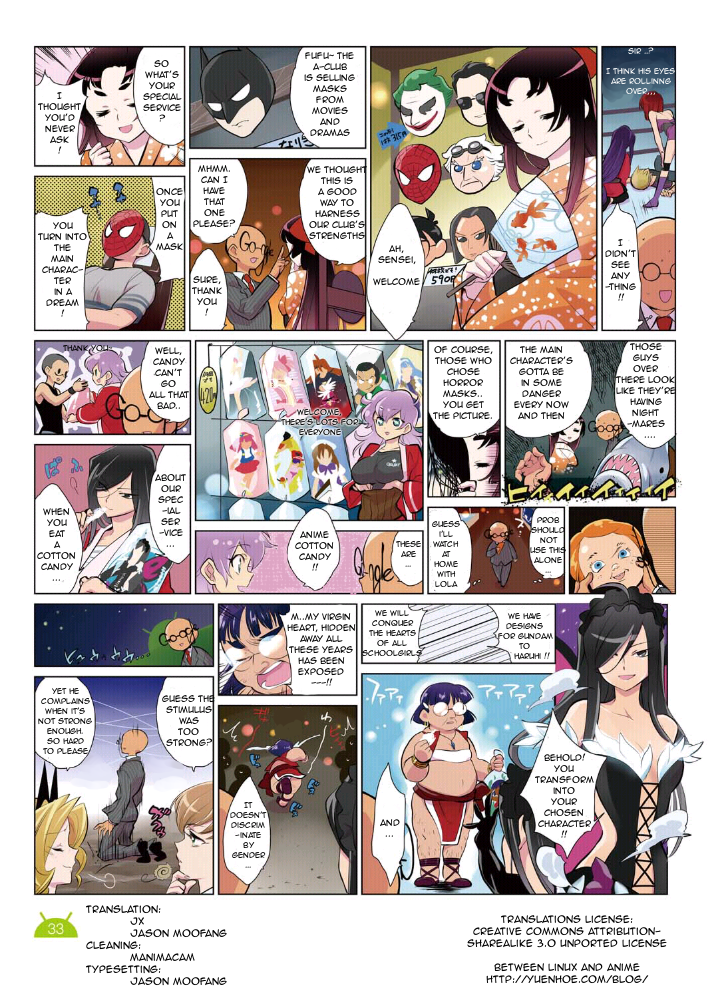 These translations are licensed under a Creative Commons Attribution-ShareAlike 3.0 Unported License.