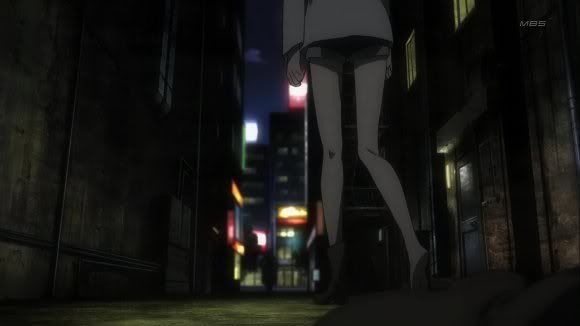 "Because the world isn't as cruel as you take it to be"

Have you ever tried to tell someone something he/she really needs to know, something you're sure he/she desperately wants to know, but find yourself just unable to get through? I watched Durarara 02, watched the brief flashes of the life of that unnamed girl, and remembered it vividly. The beginning with hurt and fear, then the gradually germinating cynicism, the concealed anger and hate, the dark and quiet accusation. Then the dark and brooding fortress around the heart, that admits neither gentle thoughts nor positive possibilities, but constantly twists and gnaws into itself, creating pain and thriving on it, over and over without end. And you desperately but futilely try to somehow communicate that all the person really needed to do is to open the doors and let the cool wind in for a bit, for the cycle to break and the healing to begin.
What does it take to tell a person that fateful message – "the world is not as cruel as you take it to be"? People are creatures of great and unshakable prejudices, and they will believe and cling to what they want to believe while insistently remaining blind to what they don't. And ironically and perversely, people like to believe in their own pain and suffering, and in the evil of the rest of the world who prey upon them. Perhaps it is as mysterious-man-on-the-roof implies, that people in pain want to think of themselves as special. That people who didn't share their experiences and suffering didn't understand them. A message like "the world is not as cruel as you take it to be" would dissolve and destroy that victim mentality, even though people in pain desperately want the world to be kinder to them. The result is a paradoxic situation where a person resolutely refuses to consider the very thing he/she truly desires.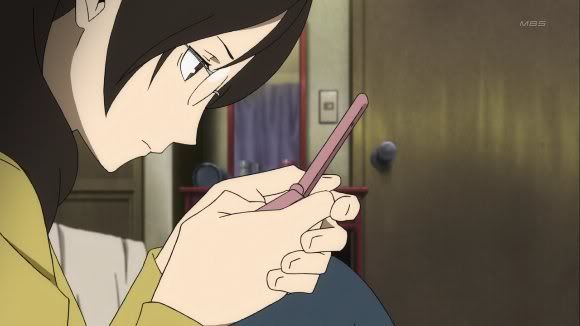 And yet she did it! She broke through that impossible shell with that simple message tapped out on her cell phone. I had my breath held through every moment of the conversation upon the roof, pausing and repausing and rewinding on occasion. It was bizarre, and it was brutal, the things mysterious-guy said to the girl up there. But it was truth, and evidently it hit something. A final shove that sent the girl off the roof, that then revealed that the world in the rushing air isn't quite as the girl imagined or wanted? I can't truly tell. But I do know that when the girl later wondered if someday she'd be able to tell someone else the same words, that that's full circle right there. To first be saved by someone, and then to seek to save the next person. Passing down the blessing of freedom. That's the meaning of life. It makes me that much more curious to know more about the black, headless rider with her effeminate frame, and the effeminate words she taps onto her cell phone that had accomplished something so incredibly difficult, and so incredibly valuable.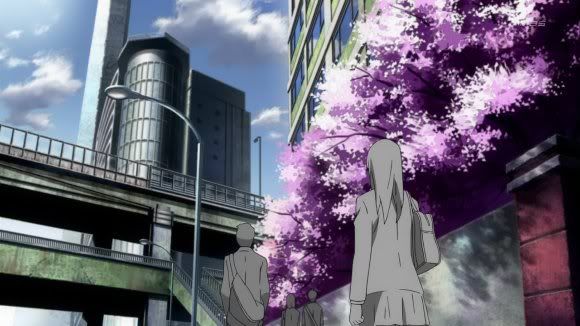 The realization that I don't truly see reality, that you don't truly see reality, and that there is hence no need to be too sure, or to insist, on any one.
I take it back, what I said about this season not looking too great. Durarara 02 just shone it's divine light into my world and made the rest of the season look so much brighter. There is very little doubt in my mind, if Durarara even loosely keeps up this kind of quality, we have our undisputed star show of the season.