Not cool :(

I'm not even sure how or why, but I've somehow become quite invested in this show and its characters. I don't even think it's doing an overly good job – it's an enjoyable enough show and isn't quite as bad as some people seem to imply, and it's got some fun and interesting sides to it. But I've never been overly interested in the drama – except I seem to be now. I find I've started caring about the characters and what is happening to them. Perhaps my reversal of opinion on Kirino at the threshold of season 2 was enough of a spark to get me interested enough in the characters to become attached to them. In any case that's all aside from the point of this post, which is more accurately summarized in the following picture: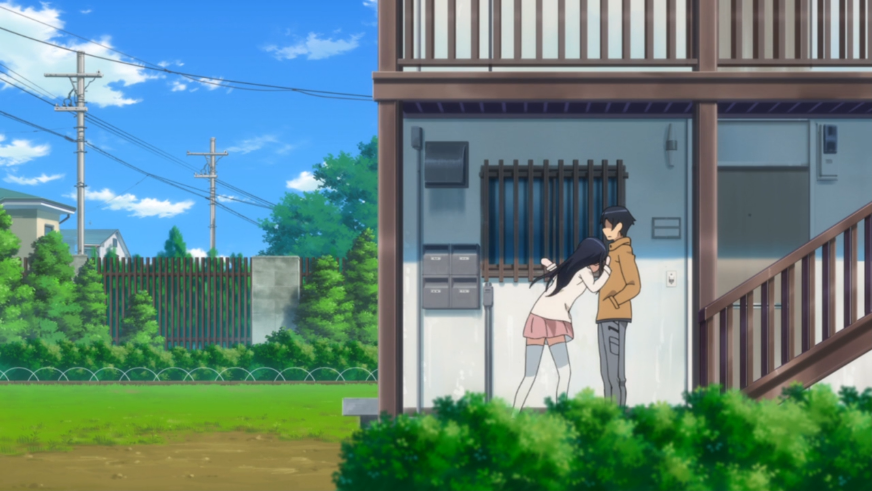 Wow, what in blazes just happened? Like Kirino, I had always thought that Ayase was the least likely person to get on the Kyousuke harem train. Apparently we both thought wrong – she was in line and sinker from the beginning. Not like I really had a clear idea of what was going on in Ayase's head most of the time anyway. I've always had trouble forming a solid read on Ayase's character – she had always been a little removed from the more serious and intricate parts of the character relationship web. In fact, it always felt like she was almost – to just come out and say it – unidimensional. A character that functioned mostly as an ingredient to fuel the show's taste for relationship taboo and teases with her creepy obsession with Kirino. Sure, much of her crazy screentime was fun to watch, but I always had trouble taking her too seriously. I mean, she's a lesbian yandere character, how likely is that supposed to be?
And then now, comes this. I'm not sure if I should have seen it coming, but I didn't. In just a couple of episodes they put Ayase in some cute scenes and have her interact a bunch with Kyousuke and then spring this confession on us and expect it work? Well…. it kind of did. Watching her rejection hurt. Perhaps even more so for the fact that this was the moment, in the entirety of the show, that her character has felt the most genuine and human, with feelings and vulnerabilities that we can understand and identify with. The moment shed a different light on her behavior up till the current point. What was once playful, inexplicable violence and lesbian-esque obsession is now revealed to be escapism and self-denial not unlike Kirino's own. Except unlike Kirino, Ayase embraced her truth to find herself met with the brick wall of Kyousuke's truth – rejection. And all of their ridiculous semi-flirtatious banter and Kyousuke's oblivious sexual harassment only added to the height of the fall in that moment.
Why isn't it me?!
You told me to marry you!
You've sexually harassed me so many times!
I'll ..murder you if you don't go out with me..
Just.. not cool :( The ED sequence was also surprisingly potent. Intentionally or not, it resonated with the progression of my impression of Ayase's character: puzzle pieces of past scenes slowly tumbling into an incomplete picture that remained incomprehensible until near the very end, where the puzzle completes in an image of Ayase – quietly smiling and blushing – away from Kyousuke's line of sight.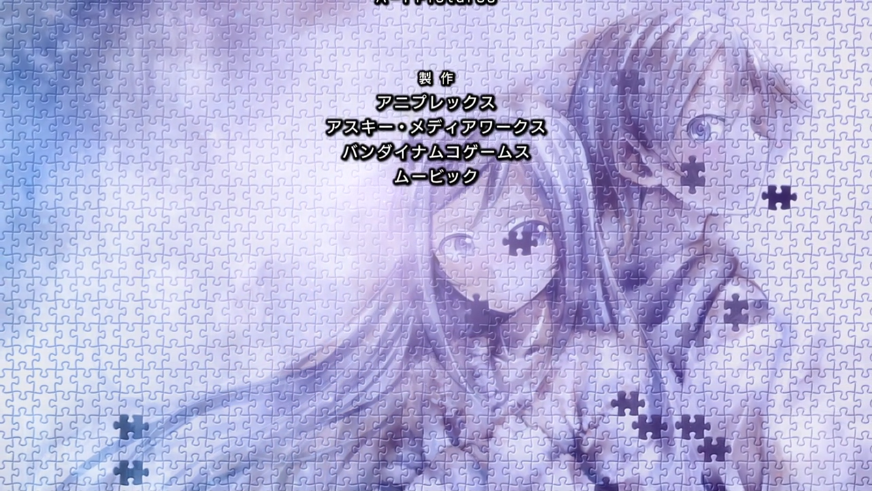 :(
Some other stray thoughts:
– The first part of the episode was kind of iffy. It was kind of like the Clannad scene where everybody cooked a bento for Tomoya – a harem flaunting, that I thought was mostly pointless.
– One wonders at Kyousuke tripping the flags of just about every damn girl in the show, including girls like Ayase that are clearly out of his league (which also added, incidentally, to the pain at the moment of rejection). If his compulsive tendency to meddle in and fuss all over other people's problems is the key trait responsible for all of this maiden heart-sniping, then I guess he ironically has Kirino to thank for it all. It's interesting that while Kirino's existence compels Kyousuke to outdo himself (even if in often uncool ways), Kyousuke's existence appears to frustrate Kirino (who by scattered anecdotes is apparently normally kind and reliable) into irritable insufferability.
– Kyousuke's unflinching rejection of Ayase is indicative of some further growth in his character. The entire cycle of drama with Kuroneko and Kirino in the previous arc evidently did something to the evasive, indecisive Kyousuke around the time of Kuroneko's confession.
– I'm a little disappointed that Manami, and more importantly Kuroneko, are mostly wallpaper characters in this arc. It felt like the end of the Kuroneko girlfriend arc left a lot of emotions and expectations hanging, and the current arc has done very little to diffuse or otherwise legitimately sidestep that. I hope they at least spend some decent time working out the Kirino-Manami relationship eventually, though it doesn't look like there are many episodes left.
– It's nice that they bothered to hint at Ayase's feelings, and then at Kyousuke beginning to realize those feelings, before hitting us with the confession scene proper. In general, I feel like this is one of the more important subtle things that the season 2 has improved on. Much of the drama in season 1 was 'flash-flood'-y, coming suddenly and going swiftly, making the more serious parts of the season unpleasantly jarring. The many little attempts at buildup in season 2 have been a welcome change.
– … what is up with Ayase's eyes.