And these are it: the last of the Android Gakuen manga strips freely available online. I originally planned to close the curtains on this whole translation endeavor with the release of these last strips, but it turns out that a friendly neighbourhood reader Elaine Nguygen has volunteered to send me the raw strips in the first Android Gakuen manga volume, and so I now plan to work on those too, which means more Android Gakuen translated strips to come! Of course, those may not stay up as the raws aren't freely available, so I may have to take them down if the authors/copyright holders complain, but at least for now the plan is to go on with that for as long as I am able.
While I'm at it I'd also like to apologize a little to anyone who may be actively following my translations for being so incredibly slow at the whole thing. Unfortunately this isn't something I am able to fix, since necessarily this pet project must take lower priority to a lot of the other stuff I'm responsible to. These strips really should have been out two or so weeks ago, but stuff came up and I ended up swamped for quite a while and only managed to put everything together now.
Anyway, I'll continue to do my best. If I can't work fast I'll at least try to ensure my translated strips are as high quality as my inexperienced self can make them :) In the meantime, enjoy Specials 3 and 4! Shoutout to JX for his help with the translation.
Look for translations of previous chapters in the category archives.
Hit the jump for the translated strip. Like all Japanese manga, this should be read right to left, top to bottom.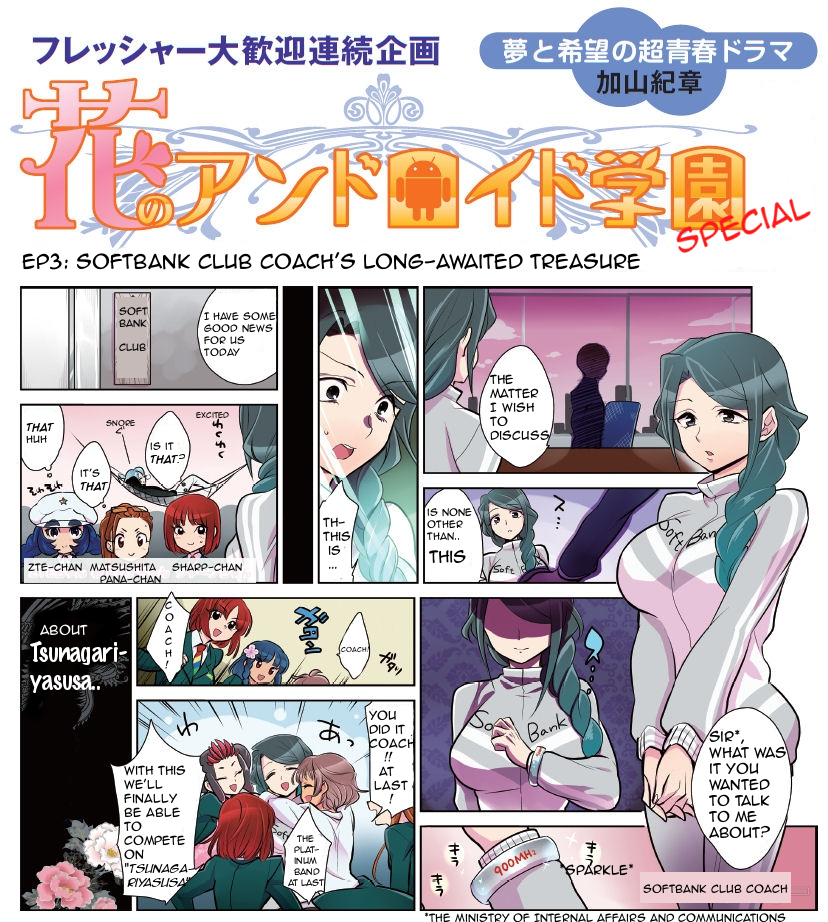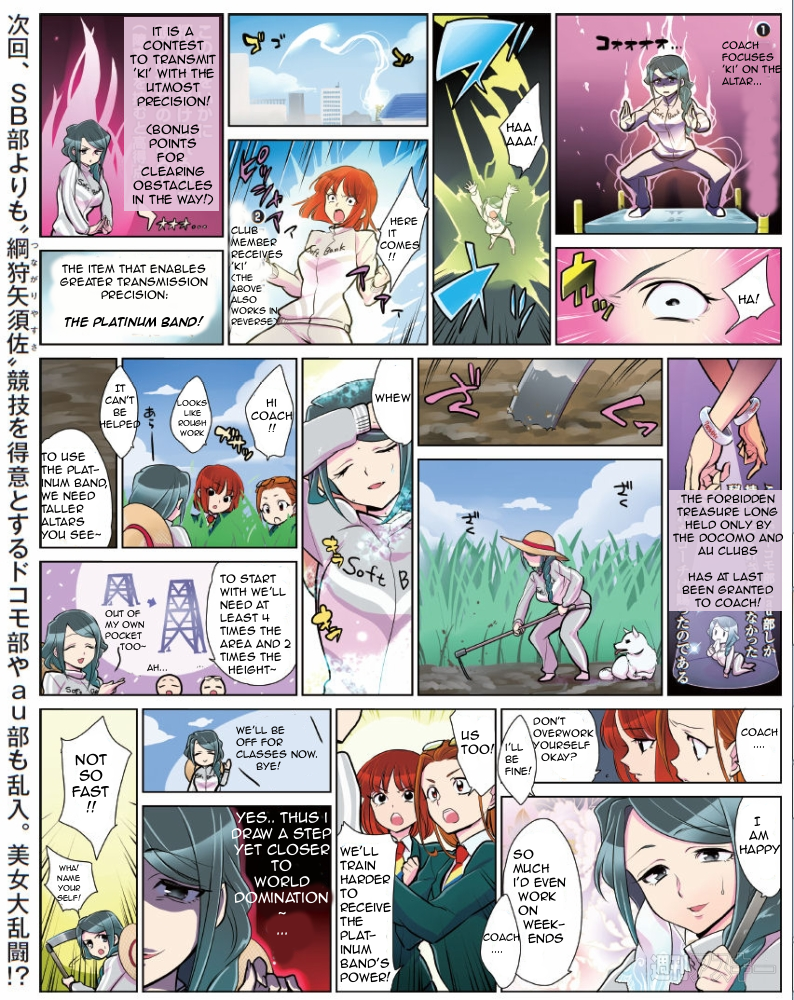 Notes: The shady figure in the first panel is basically "Ministry of Internal Affairs and Communications-san" in the original, far too unwieldy, and so I've replaced it with a more natural "Sir" with the footnote. "Tsunagariyasusa" is something of a gimmick word that by sound means "ease of connectivity", but in text is spelled out with a bunch of difficult and scary kanji.
World domination.. mmm~~
Notes: clarifying the "mascot" references, Softbank's real mascot is the dog. The censored smiling man on the other hand is I believe this guy (thanks JX).
And dat Apple-kun-on-ice image… ohgodwhy.
Sources for Special 3 are here and for Special 4 are here.


These translations are licensed under a Creative Commons Attribution-ShareAlike 3.0 Unported License.