I wasn't too impressed by it while I was writing the season's Brainmark post, but then Sakurasou no Pet na Kanojou dropped a bomb on me when I hit episode three.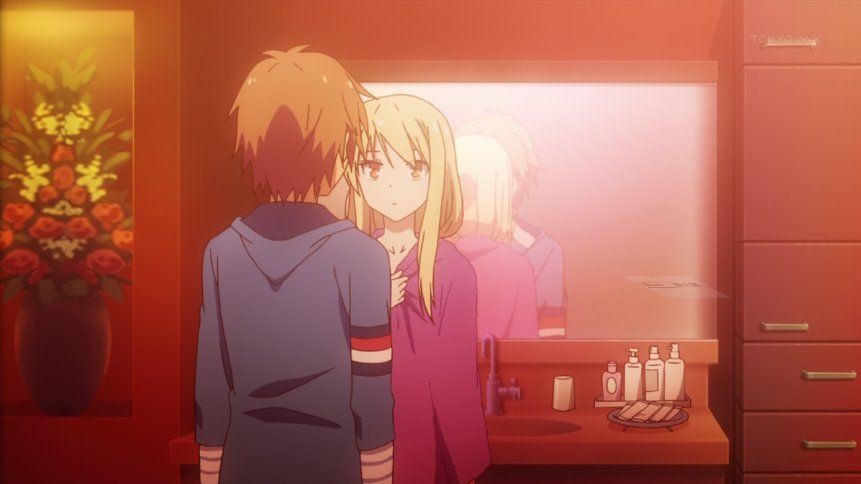 I came here to do my research.
This is needed for me to draw.
That's why I'm here.
What about you? Why are you here?
… You are the one who does not understand
Very nice. Suddenly, the whole dorm of whacky art students thing, the whole moe girl who cannot take care of herself thing, the entirety of Sakurasou's setting that I had assumed was just another randomly thought up harem backdrop, started to make sense. In typical male lead fashion, Sorata had strutted around the show emphasizing himself as the poor normal person being thrust into a crazy situation and forced into picking up after his new companions. He self-importantly proclaims he wants out as soon as possible and complains loudly when faced with his companions', especially Mashiro's, apparent lack of common sense. This is all of that coming back to bite him. This is the heady moment of clarity where he suddenly realizes that Mashiro, in her own way and within her own realm of awareness and abilities, had always been true to herself and her wishes for the future, whereas he on his smug pedestal of normalhood had been running around in circles without ever giving anything much thought.
It was a moment that questioned the nature of 'normalhood'. What value exactly is there to simply being able to be like everyone else, that it should confer you the privilege and right of being exasperated with people who are different? With that simple back and forth between Sorata and Mashiro at end of the whole stalking episode, Sakurasou briefly separated a human being into the outer facade and the inner self, showing on the one hand that being normal on the outside really doesn't amount to anything, and on the other that being socially handicapped – while it might make one look useless or foolish on the surface – nonetheless does not preclude one from possessing or attaining clarity and even wisdom in the things that really matter.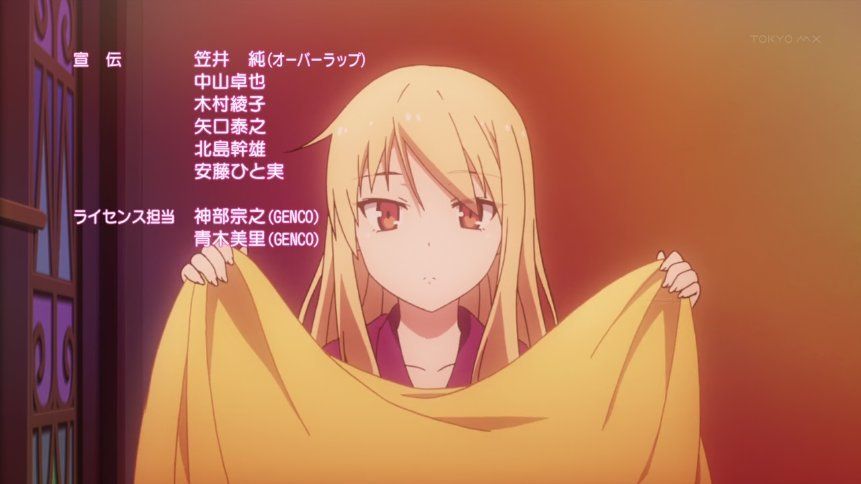 We get another inkling of that clarity in Mashiro as the credits roll for episode three, where in a really cute scene she discovers Sorata asleep at the shoe racks, and piled on pieces of blanket/fabric she could find on his sleeping form until he is completely covered. Contrast this with Sorata, who seemed to be unable to do something for Mashiro without also somehow cooking up a complaint about it. He thrashed against his own sense of care for Mashiro, he didn't want to be associated with her, or with Sakurasou, all in order to avoid being branded a freak. Well, says this episode, is not being a freak really that important? Important enough that you have to run away even from yourself? Maybe not.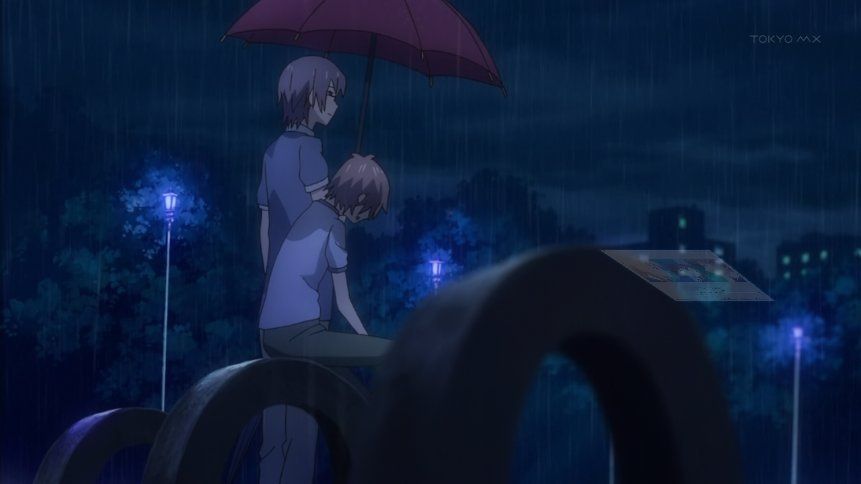 With that out of the way and Sorata now seeking his own meaning and goal in life, episode four transitions smoothly into exploring the effects of genius and talent, on the one hand illustrating it's alienating effect on people who are unable to keep up, and on the other showing how the talented and the ingenious also fight their own battles and seek their own success. It is weaving these ideas deftly into the character dynamics and into the stormy web of budding romance happening above all of this. Sakurasou has really gotten itself into a good place here – it had a great first arc that not only ended on a greatly satisfying note, but that also left the field pregnant with potential for lots of thoughtful storytelling moving forward. Its even got great production values – better, comically, than Little Busters by far. Probably the only thing I dislike about it now is its barbaric continuation of the childhood-friend-abuse tradition. Oh, why does anime hate the childhood friend?