Try this before pulling the plug on Nepomuk!
As stalwart as I am a fan of the dolphin file manager and the nepomuk technologies it integrates, I was recently forced to admit that the thing was really slowing down, close to the point of unbearability, on my system. I assumed that the most direct solution was to disable nepomuk, but I like nepomuk. As it turned out though, fortunately, the solution didn't involve toggling nepomuk stuff at all.
Try it: simply remove/hide your trash and DVD/CD ROM folder from the places panel.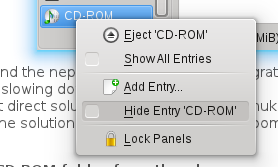 The difference is bafflingly, inexplicably fantastic, my dolphin's on steroids now. So, friends, if your dolphin ain't playin nice with ya, try this out first before you pull the plug on nepomuk.
Source: This magnificent man's post.